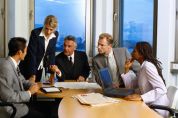 We undertake:
verification of annual reports based on GAAP, preparation of other interim reports on-demand,
certification of contribution,
preparation and certification of statements on assets and liabilities,
we carry out all our activities according to preliminary planning and schedule,
we prepare a written report on our findings – on demand in several languages.
References – Auditing
Our clients are both foreign- (EU and non-EU) or locally registered enterprises in Hungary.
They represent a mix of the following business sectors: tourism and hospitality, commerce, construction, oil industry, energy sector etc.